Contact Me
Wimsey Cherrington, LMP, CKTP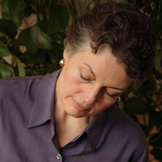 The Manual Therapy Clinic
324 Fifteenth Avenue East, Suite 203
Seattle, Washington 98112
(206) 920-2222
[email protected]
Messages left on voice mail or by email will be returned as quickly as possible!
Note: I unplug from all devices from Friday afternoon to Sunday morning.
Clinic Hours
Tues., Wed. and Thurs.  10:00 a.m. to 7:00 p.m.
Every other Sun. 10:00 a.m. to 5:00 p.m.



Cancellations
Your appointment time is reserved especially for you.
Please give 30 hours' notice if you need to cancel or reschedule.